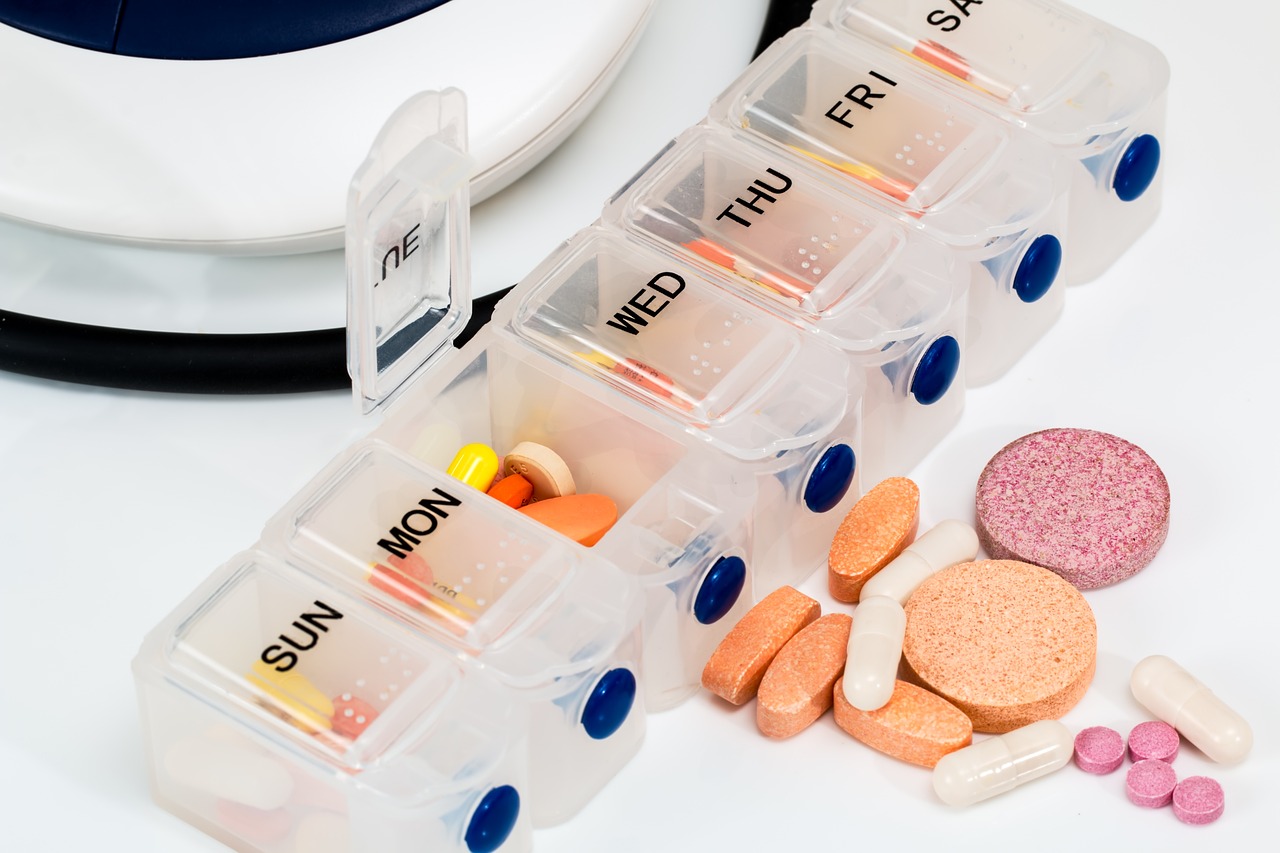 It's that time of year — almost every American senior, those 65 and older, must go online to reshop their Medicare Part D plans. This is one of the most ridiculous requirements we place on the elderly. They are forced to analyze their Part D plans each year to ensure they are not being taken advantage of, even if nothing whatsoever has changed with their prescriptions. 
It's especially important to review Part D plans this year as, shockingly, the least expensive stand-alone Part D monthly premium is less than one dollar!  
In Plymouth County, Massachusetts, the Wellcare Value Script plan is priced at 50 cents per month. In 2023, that same plan carried a premium of $8.60. 
What is going on for 2024? 
Anything That Costs 50 Cents Catches Your Attention 
The all-important tool on Medicare.gov, formerly called the Plan Finder, is the place to shop for prescription drug plan options when joining Medicare for the first time and every year thereafter. 
During Medicare's annual Open Enrollment Period, or OEP, each person on Medicare should take a fresh look at how much their plans and prescriptions will cost. From there, they should change plans, if necessary. 
The OEP starts Oct. 15 and ends Dec. 7 each year. 
While taking an early look at Part D plans for 2024, I was stunned to see the lowest cost plan is 50 cents per month. 
Incredulous.  
So, I looked at the seven zip codes I use to gather and track cost information each year. In every case, the same Wellcare Value Script Part D plan had the cheapest monthly premium.  
Here are the results as of Oct. 11: 
02360, Plymouth County, Massachusetts:  $0.50/month

 

13905, Broome County, New York:  $3.70/month

 

32225, Duval County, Florida:  $0/month

40330, Mercer County, Kentucky: $0/month

 

44122, Cuyahoga County, Ohio:  $0/month

 

78758, Travis County, Texas:  $0.50/month

 

95125, Santa Clara County, California: $0.40/month

 
Ok, Wellcare, you have our attention! 
And There's More… 
To shop for 2024 plans and monthly premium costs, I entered two generic blood pressure medications. This helps get a better look at what a senior might expect in costs. The generics were all exceptionally low-cost — as in $0. So, the entire cost of the Part D plans is only the monthly premium. 
There may be other generics that have a monthly cost, but the two used in this example did not. 
Furthermore, there were some notable changes in the number of plans offered since 2023. There is no particular rhyme or reason… just changes! 
Here are some relevant examples: 
In Plymouth County, Massachusetts, there are three fewer stand-alone Part D plans and four additional Medicare Advantage plans offered in 2024. 
In Binghamton, New York, there are now four additional Part D plans and one less Medicare Advantage plan to choose from. However, they have 51 Medicare Advantage plans in total. 
In Santa Clara County, California, seniors will have three fewer Part D plans and four fewer Medicare Advantage plans. 
Ohio wins in my group of states to analyze. There, the seniors lost three Part D plans, but still have all 84 Medicare Advantage plans to consider. 
Year-Over-Year Premium Comparisons 
Also interesting are the year-over-year premium cost changes.  
In 2023, Wellcare's premiums were among the lowest. But its premiums in 2023 were nowhere near 50 cents or $0. Rather, they ranged from a low of $8.30 per month in Santa Clara County, California to the high mark of $11.20 per month in Binghamton, New York, Cuyahoga County, Ohio and Duval County, Florida. 
This means that, between 2024 and 2023, its premiums reduced in cost by between 94% and 100%. That's a dramatic pricing change. 
It's especially notable when compared to the other perennially low-premium Part D plan, SilverScript SmartSaver. It was often the lowest-premium plan in 2023: 
Silver Script was the lowest monthly premium in Mercer County, Kentucky, for instance, at $4.80; Wellcare's was $10.60. 
Cigna Saver Rx was also a low-cost plan in 2023 in some markets. 
For 2024, both SilverScript and Cigna raised their premiums, but they are still quite reasonable.  
The 2024 monthly premiums for SilverScript SmartSaver are as follows: 
02360, Plymouth County, Massachusetts: $15.70

 

13905, Broome County, New York: $31.00

 

32225, Duval County, Florida: $13.30

 

40330, Mercer County, Kentucky: $9.90

 

44122, Cuyahoga County, Ohio: $5.30

 

78758, Travis County, Texas: $9.80

 

95125, Santa Clara County, California: $18.60

 
Don't Forget About Out-Of-Pocket Deductibles 
But that's not the end of the cost considerations for Part D plans. Keep in mind that you pay the first dollar for your prescriptions, known as the deductible. This is your out-of-pocket, or OOP, responsibility when your share of your prescription drug costs is between $1 and the maximum deductible. 
The Centers for Medicare and Medicaid Services, or CMS, sets the maximum deductible each year. In 2023, the maximum deductible was $505. Both Wellcare and SilverScript required the maximum deductible. In 2024, the maximum deductible is $545. 
In 2024, Wellcare may only charge a 50-cent monthly premium, more or less, but customers will be responsible for paying the first $545 of drug costs. 
In contrast, SilverScript cut the maximum deductible they require almost in half to $280. 
Why Such Huges Changes in Part D Plan Premiums? 
Because the insurers who offer these plans can change their pricing any way they want every year. Within CMS rules, of course. 
I called Wellcare to ask about its premium. Could it really be only 50 cents per month in Massachusetts? Or was it a mistake? The representative had no idea. I got a big run-around, so I reached out to Wellcare on X, formerly Twitter, and got a reply —"Please email us." 
It took two days, but I did get a reply. 
First, they did confirm the 50-cent premium is for real. As for why? They gave a standard corporate communications answer, effectively stating that the pricing changed as a result of its efforts to offer consumers a good arrangement for premiums, drug prices and deductibles. 
Yeah, so does every other insurer. 
That's all well and good, but my best guess is that it is looking to rapidly grow its base of Medicare customers. As the landscape shifts dramatically in the drug side of Medicare with the new Inflation Reduction Act coming into play, the insurers are positioning themselves for future cost cuts. The more customers, the stronger the base. 
This is quite an interesting strategy by Wellcare. It will be especially interesting to see the 2025 pricing… 
Should You Switch to Wellcare in 2024? 
Well, maybe.  
What's most important is that you hop on to Medicare.gov and use the Plan Finder to check out your own situation. Remember, all drug pricing is based on the exact drugs and dosage you take. The combination of drugs you take also plays a role. Prices are provided at the zip code and county of your legal residence. 
The tool is easy to use.  
Take the time to set up your my Medicare account so you can store your drugs. Then, check out the costs. Based on your own Rx situation, Wellcare may well be the least expensive plan for you in 2024. Or it might not. 
And, keep in mind, it may not have the cheapest premium next year. 
Furthermore, consider the deductible. And, importantly, the customer service. It can be excruciatingly difficult to get any information from the representatives. They read from their scripts well enough. They just can't answer a lot of questions. 
Last Notes 
Everyone with a Part D needs to review their autopay arrangement. If you don't proactively change the payment amount, and the premium has decreased in price, you'll be paying too much. 
Understand that, for the next five years or more, their Part D plans will change drastically; the insurers are trying to keep profits high while prices are reduced. With that in mind, it's important to stay on top of the changes. 
And mark your calendars for Nov. 1 each year to review your Part D plans. The annual OEP is just that – an every-year task for every one of our oldest citizens. It's a terrible burden to shove onto our parents, grandparents and great-grandparents, but we're not going to change that.  
So, saddle up, find your passwords, line up your prescription bottles and enter the data. 
Then, make a change if it saves you money. Good luck! 
About the author: Marcia Mantell 
Marcia Mantell is the founder and president of Mantell Retirement Consulting, Inc., a retirement business and education company. She's the author of "What's the Deal with Retirement Planning for Women," "What's the Deal with Social Security for Women," "Cookin' Up Your Retirement Plan" and blogs at BoomerRetirementBriefs.com. 
Article reposted from the TheStreet at https://www.thestreet.com/retirement-daily/social-security-medicare/hed-50-cent-medicare-part-d-premiums-in-2024-yes-really  
Disclaimer/Author(s) Bio: This is not to be considered investment, tax, or financial advice. Please review your personal situation with your tax and/or financial advisor. Milestone Financial Planning, LLC, (Milestone), a fee-only financial planning firm and registered investment advisor in Bedford, NH. Milestone works with clients on a long-term, ongoing basis. Our fees are based on the assets that we manage and may include an annual financial planning subscription fee. Clients receive financial planning, tax planning, retirement planning, and investment management services, and have unlimited access to our advisors. We receive no commissions or referral fees. We put our client's interests first.  If you need assistance with your investments or financial planning, please reach out to one of our fee-only advisors.  Advisory services are only offered to clients or prospective clients where Milestone and its representatives are properly licensed or exempt from licensure.
Sign up below to receive blog updates.
Related articles