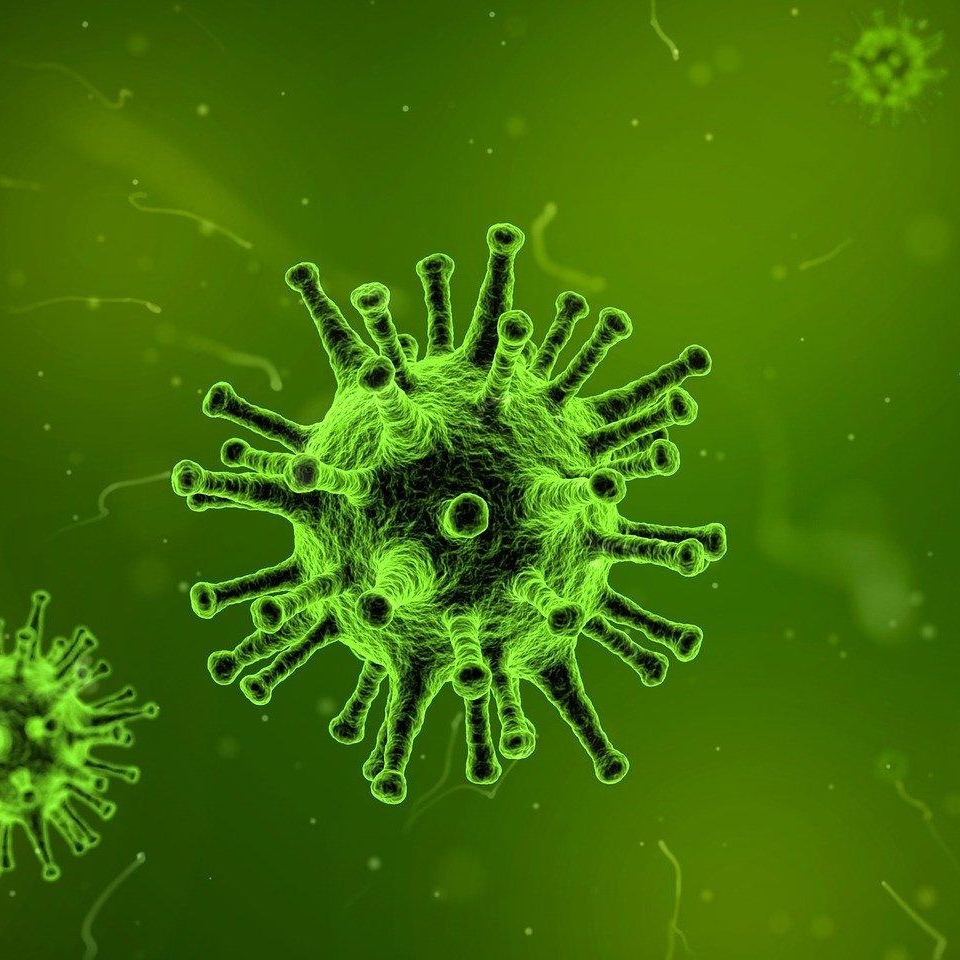 It's hard to turn on the news and not see something related to coronavirus. More and more new cases are being confirmed every day in an increasing number of coun tries , including the US . Beyond people getting infected , the worries on coronavir us' impact on global trade is starting to rattle financial markets as well. With all this concern, is now the time to make changes to your portfolio? We'll cut to the chase and answer that with a resounding NO! However, because this isn't necessarily something to brush off , you should be informed and there are things you can do to protect you and your family.
The Basics:
In case you haven't heard much about the coronavirus we thought it would be best to cover some of the basics. The coronavirus is a respiratory dis ease where the first reported cases were in Wuhan City, China. Symptoms include those of the traditional flu , such as fever, cough, and shortness of breath. According to the CDC, after exposure to the virus symptoms can appear in as soon as 2 days, but as long as 14 days later. 1
Like the traditional flu, cases can range from mil d to severe. Some severe cases have resulted in death . What may be most concerning is that currently the lethality rates ar e higher than the flu. According to Live Science, the mortality rate of the flu is typically around . 1 %, while the coronavirus in mainland C hina is around 2.3%. 2 However, all things considered , your chance of dying from coronavirus is currently still quite low. First, you would have to contract the virus, which , a s of this posting , is unlikely in the US. Secondly, if you do, the mortality rate is less than 3 in 100 , and immediate research suggests much of this has to do with your age and overall physical health .
What is also concerning is how easily it has been spreading with people in contact with the virus. According to the CDC, the primary way the virus spreads is through close contact with an infected individual, especially if coughing or sneezing . It may also be possible to contract the virus by touching an object an infected person touched and then touching your face. However, this is not thought to be the main way the virus spreads. 3
What has the CDC done?
As of this posting, the CDC has taken steps to bring awareness about the virus, and to try and mitigate its impact. These actions include 4 :
As of 2/2/20 suspending entry to foreign nationals who have been to China in the past 14 days

US citizens who have been to parts of China are subject to possible monitoring and

quarantine

for up to 14 days upon return.

Deployed teams to assist state health

departments

Uploaded the genome from reported cases in the US to GenBank
In addition to that, the CDC has a page on their website detailing additional steps they have taken to prepare communities, hospitals, business, and schools in the event of more widespread cases.
What can you do?
It's important to note, that at this time , the CDC believes the immediate risk to the American public is low . However, the y do qualify this by say ing that based on current global circumstances, the virus is likely to cause a global pandemic which may change their risk assessment. 4
Although there is currently no need to panic, the CDC does recommend taking some steps to reduce your risk of exposure, or if exposed, reduce the risk to others: 4
Take preventative actions to stop the spread of germs, and take any prescribed flu antivirals

If exposed to the virus, contact your healthcare provider and follow instructions
Other steps you can take:
While there is still uncertainty about the future of the virus, and its impact on the world, there are things you can do today to prepare. T here is no indication yet that coronavirus will cause mass quarantines in the US, but that may become necessary . Other countries have already enacted quarantines or are encouraging citizens to stay home in response to the virus. If th is happens , that's not the time to stock up on the essentials . FEMA has recommend ations about preparing for emergencies of any kind. If you don't have a plan, now would be a good time to formulate one, even though you may never need it. A full list of FEMA's documents can be found by following this link , but we'll highlight some of the key recommendations below.
Water:
For emergencies, FEMA recommends having anywhere from 3-14 days' worth of supplies. 5 This goes for necessary living supplies, not just water. For water, the recommendation is having one gallon of water per day per person. The suggestion is that each person will need at least half a gallon of water a day for drinking, plus any extra for cooking and other needs. 5
Food:
Food is clearly another necessity. The same 3-14 days' worth is still true here. The important thing is to stock up on food that is non-perishable. Also, FEMA suggests buying foods that do not make you thirsty (ex: salt-free crackers, whole grain cereals, canned foods with high liquid content 5 ). It goes without saying, but if you stock up on canned foods you should also supply a manual can opener to access the food if electricity is not available.
Medical/Other Supplies:
Other things to have on hand include a flashlight, bandages, disinfe ctant, matches, etc. A full list can be viewed by following the link and heading down to "Disaster Supplies Kit".
What about your investment
portfolio
?
If you've been following the news even a little bit, you've likely also heard how the coronavirus is impacting the stock market as well. As we've mentioned before, now is not the time to sell stocks in your portfolio . When investing money, you are investing for the long-term, and these short-term swings are not something t o react to when considering your overall financial plan .
When investing our clients' money, we keep a portion in high-quality bond investments specifically for times like this. These provide a stabilizing asset class to a portfolio . If cash is needed, we would sell from this "war chest" to prevent from selling stocks as they've dropped. Also, any near-term financial needs should already be set aside in cash. That's why we're strong advocates for having an emergency fund of cash set-aside. This can provide some comfort in times of stock market volatility, and also , allows for a cushion as emergency expenses inevitably arise.
Much of the concern with the stock market has to do with the amount of uncertainty surrounding the virus and how it will impact global trade and business. Will companies be able to get the materials they need? Will quarantines prevent people from being able to work? Will borders close and restrict global trade as a whole? The answers to these questions may be yes in the short term, but t he amount and duration of these restrictions is unknown .
It's important to note that the economy of today is much different than it was a couple decades ago , which may limit the impact . Nowadays many people can work from home, and do not need to go to a physical office to conduct business. International business travel can be r eplaced by vid eo chat and other virtual means.
Of course, some business es are more likely to be impacted than others. Manufacturing and construction companies that need materials may not be able to get them. Physical retail ers may see store closures due to reduced foot traffic to their stores. Over time, new vendors and products will come to market to replace what was lost in the worldwide reaction to this crisis.
The moral of the story is that a lot of this is out of your control. As financial planners we encoura ge our clients to focus on what they can control: Make sure you have an emergency fund of cash savings. Update your estate planning and incapacity documents, and make sure you have named beneficiaries on all your investment accounts, including annuities, employer retirement plans, brokerage accounts , 529 plans and life insurance , among others . Review your insurance coverage. (Note that these are all standard parts of any well-prepared financial plan).
Summary:
In summary, the coronavirus is certainly something to be watched, but is not something to panic about. It is still too soon to tell what the impact may be on global trade and production. Even if the virus impacts economic growth, we're confident that this will only be temporary. The world will go on and economies will recover .
Governments over the entire world and private industries are working tirelessly to contain the curren t outbreaks and to develop a vaccine to prevent future ones. While it may be months before the virus slows, it will eventually come to an end. In the meantime, it is not prudent to make changes to your investments, but it is practical to prepare your home and work for potential disruptions . It's always a good idea to be prepared for emergencies, regardless of what's going on in the world.
Additional Resources:
1 https://www.cdc.gov/coronavirus/2019-ncov/about/symptoms.html
2 https://www.livescience.com/new-coronavirus-compare-with-flu.html
3 https://www.cdc.gov/coronavirus/2019-ncov/about/transmission.html
Sign up below to receive blog updates.
Related articles