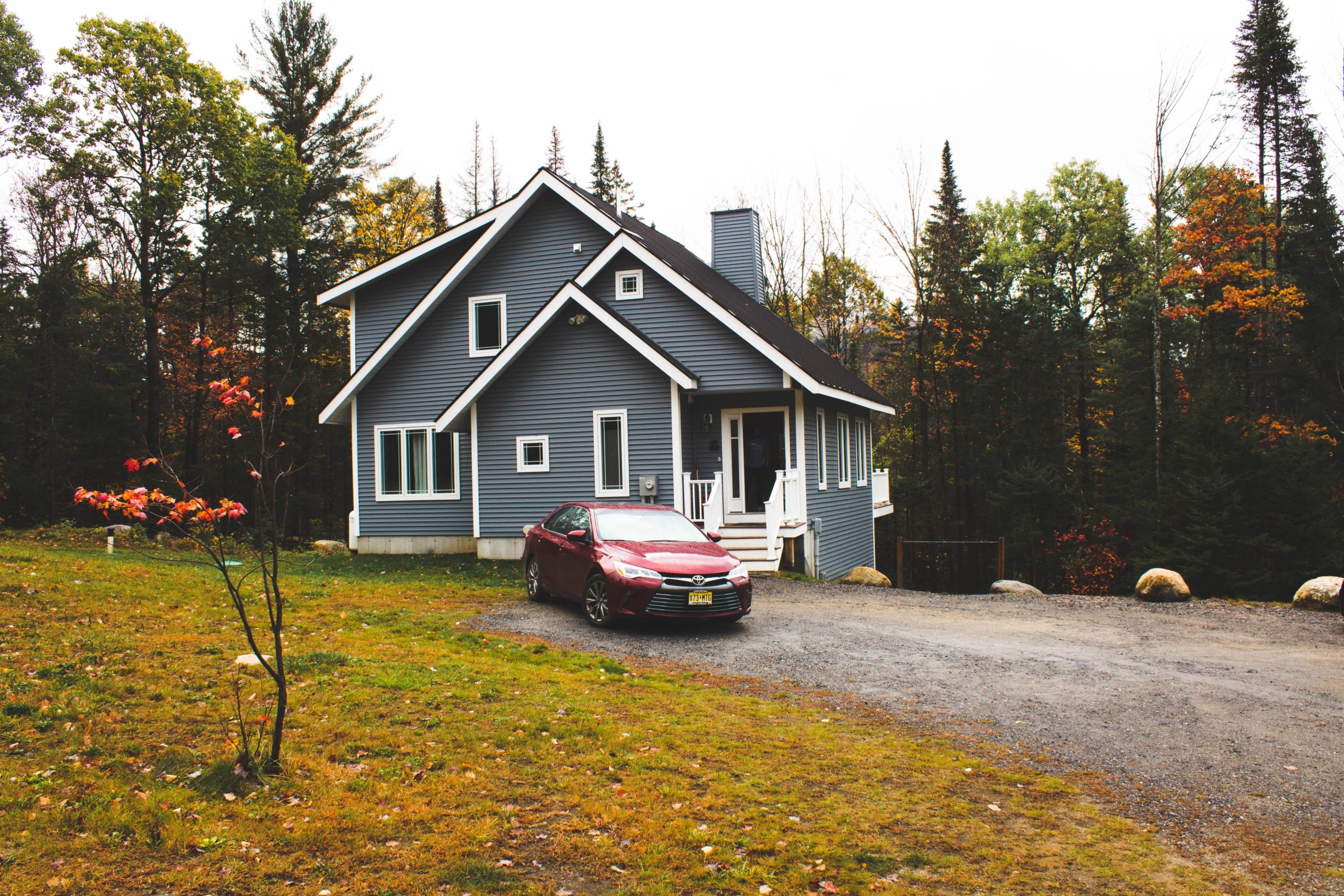 Links current as of 6/24/2021
My colleague recently wrote a blog about inflation and its possible causes . I would like to focus this blog specifically on two areas – houses and cars.  If you need to buy a house or a car in this market of rapidly rising prices, what do you do? Interest rates are low, inflation is high, every month that goes by the cost of what you want to buy increases. The amount home prices, and car prices, have grown over the past year is not the point (it's a lot), but understanding the reason behind it can help you decide what the best path is for you.
Houses
If you are a first-time homebuyer, you do not have significant equity in real estate to buy a home. You must come up with the down payment yourself. Every house you see for sale is quickly swarmed with potential buyers, many willing to forego inspections and pay cash. It doesn't help matters that Blackstone just agreed to purchase Home Partners of America for $6 billion , although most rental homes are owned by very small companies, with 10 or fewer properties .
New home listings did decline initially during March-May of 2020, but quickly recovered as people discovered they could now work anywhere in the world. This Redfin website has some interesting up-to-date charts on the current state of the real estate market. Pending sales have started to slow, but they are still up almost 30% from 2020 (Which were themselves substantially greater than 2019 sales).
No one knows for sure why this is, but you could speculate the world is undergoing a one-time seismic shift in society as people move to their dream spot to live. From Manchester to Washington state, prices are up, and inventory is down. Interestingly for people local to New Hampshire, Manchester-Nashua NH maintains its hold as the hottest housing market in the country, with half of all homes in Manchester selling in under 10 days .
Another reason that could be a strong influencer of home prices is that the CDC keeps extending the moratorium on evictions and foreclosures. This moratorium postpones the pain for some families that cannot afford their rent or mortgage, but also increases the pain for potential renters and home buyers, preventing supply from readjusting and therefore increasing prices on the limited number of houses available to buy and rent.
The moving anywhere-you-want-to-live trend is what I see with my clients. I have had an unusually high number of clients make the move to purchase their retirement home and move from state to state in the past year. Middle Massachusetts to southern Massachusetts. Massachusetts to Maine. Connecticut to North Carolina. New Hampshire to Maine. Over and over again; it certainly feels like a trend. If you attend an open house here in Manchester, you will see license plates and interest from states all over the country, including Washington, Idaho, Wisconsin, and others. I personally have never seen such a huge movement across the country. Of course, this is entirely anecdotal, and may not be what is happening everywhere.
How May Inflation Impact Your Finacial Plan? That's Something We Review. Schedule a Free Consultation
If this is a one-time shift across the country, there may not enough housing inventory to keep it up, and I would expect prices to stay high for a few years. The lifting of the CDC moratorium next month should help the supply issue, but since it is not easy to purchase a home in foreclosure or short sale, I do not think it will help new homebuyers much, other than to move experienced investors back into the distressed property market.
Another reason housing prices could be rising is due to the Federal Reserve injecting money into the economy by buying assets from banks. The trend has markedly increased in the past two years . When there is a large supply of money, everything tends to get more expensive. You have to ask yourself, how much of the appreciation of my assets is due to true price appreciation, and how much due to the expanding money supply? This is an important question, because if/when the fed starts to tighten (by selling the assets back to banks), there may be an unwinding of prices in real estate and other assets.  Therefore, if you want to buy a house, here are some things to consider: Determine your goals – is it your main goal to own a house? Why? Write it down.  Determine your timeframe – how long will you likely stay in the house? Factor in the most common reasons people move that I have seen – divorce, death of a spouse, job loss, new job, sick family members, retirement, grandchildren.  Determine your risk tolerance – are you willing to accept the cost of a decline in housing prices if you need to sell in the next few years and prices have declined?
Reasons to buy a house now: Interest rates are still at historic lows. If inflation rises at a fast rate, having debt is not a bad thing, as the amount of debt is worth less over time (think about the amount of a pension from someone who retired 30 years ago, or the cost of your parent's mortgage when they bought their house). You will be there a long time (forever home). Reasons to keep renting:
It may be cheaper (home ownership is more than the cost of the mortgage payment: add in repairs and maintenance, boiler issues, roof problems, pest control, septic issues, landscaping, snow plowing, etc.) You aren't sure that you will be living in the current location for more than a year or two. You think the market will come back to earth in a year or two as people settle in their new locations. Supply may increase in the fall as distressed homes come on the market. No one can predict the future. Buying a home now may turn out to be a terrible decision when looking back. Or, it could be the best decision you ever made. To make sure whatever decision you make is the right one for you, make sure you review your financial situation and your goals with a Certified Financial Planner™ Professional .
Vehicles
What has happened to car prices?? I looked up my family's cars on Kelley's Blue Book website and I could currently sell all our cars for more than we paid for them! That is just crazy. What if you need to buy a car?
The reasons for the increase in car prices may be different than housing (cars are mobile, so it isn't that people are moving around the country). There is a computer chip shortage that impacts the number of new cars on dealer lots. As a result, there is a limited supply, forcing more car buyers into the used market. In addition, with the end of lockdowns, more people are buying cars of all types.
It is also likely that the Federal Reserve injecting money into the economy is affecting car prices as well as the housing prices mentioned above.
In any case, if you need to buy a car:
Determine how a car fits into your goals. Determine your timeframe – how long will you keep the car? I suggest keeping cars for 8-10 years, or longer if the car lifetime permits. Avoid leasing. Most car dealers try to sell you on leasing because the monthly payment is lower, but this is a good way to trap you into a lifetime of car payments. Car payments can be a big drag on the growth of your net worth, and should be limited in duration.  Determine your risk tolerance – are you willing to accept the cost of a decline in your car value? Stay with a brand that has a proven track record of low cost of ownership over the long term
The same advice as above applies here – no one can predict the future. To make sure whatever decision you make is the right one for you, make sure you review your financial situation and your goals with a Certified Financial Planner™ Professional .
Conclusion
Whether you want to buy a house or a car or accomplish some other life goal, it is important to consider how this impacts your other goals. Make this decision as part of your overall financial plan.
Jennifer Climo, CFP®, CPA, MSFP is an advisor at Milestone Financial Planning, LLC, a fee-only financial planning firm in Bedford NH. Milestone works with clients on a long-term, ongoing basis. Our fees are based on the assets that we manage and may include an annual financial planning subscription fee. Clients receive financial planning, tax planning, retirement planning, and investment management services, and have unlimited access to our advisors. We receive no commissions or referral fees. We put our clients' interests first.  If you need assistance with your investments or financial planning, please reach out to one of our fee-only advisors .
Sign up below to receive blog updates.
Related articles