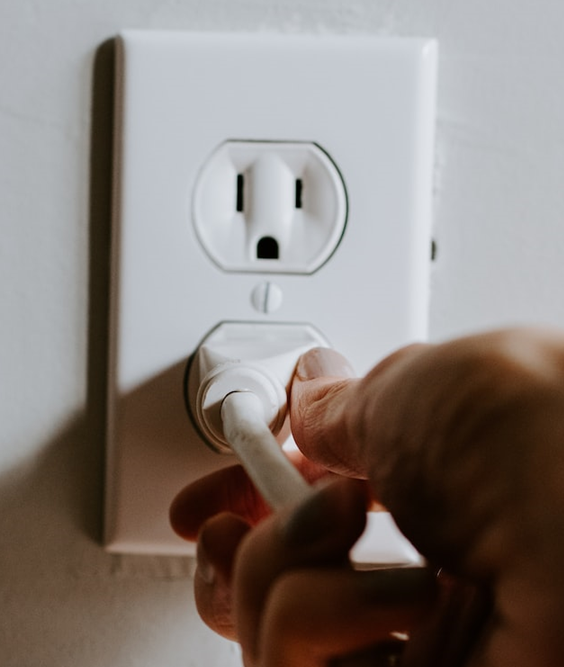 Increases in electricity rates today are as scary as dangerous beasts.
In past years, increases in the cost of electricity have tended to match the US's modest inflation rates of 2% to 3%, but this year, electricity rates are seeing dramatic increases. California residents are looking at a potential increase of 27%, and on the other side of the US, New Hampshire rates are increasing by as much as 50%.
Causes of increase
There are many different causes of increases in electricity rates. Depending on your location, the causes could include wildfires, hotter weather, storms, and inflation in general, but the main reason is the increase in the cost of natural gas, which is used to generate electricity. Because of the Russian invasion of Ukraine, supplies of natural gas from Russia (the world's second-largest producer ) have been restricted, and therefore the global price has increased. Ironically, the US is the world's largest producer of natural gas, so we have plenty of supply, but the pricing is based on global demand. If Germany, which is much more dependent on Russian gas, is willing to pay more to buy US natural gas and ship it over in tankers, then the US price also goes up. (Our natural gas prices have gone up two to three times last year's price, but Europe is paying 10 times last year's price!)
Electricity pricing is complicated, regulated, and geographically dependent. For example, in New Hampshire, the bulk of our electricit y comes from the Seabrook nuclear power plant, and only 25% comes from natural gas. However, our electricity pricing is based on the entire New England region, which uses more natural gas, and it factors in peak demand. Peak demand is reduced when homes use their own energy generated from solar panels on the roof rather than pulling it from the utility grid. So, for example, Massachusetts has reduced its peak demand (running air conditioners during a hot summer day) by having more residential solar than other NE states, so its electricity rates are somewhat lower than New Hampshire's.
from ISO New England, as of 1/1/2020 (in MegaWatts)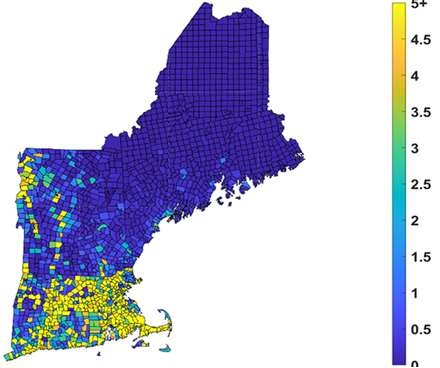 What can you do?
There are three basic ways to reduce your electricity bill:
Use less electricity
Find an alternate supplier of electricity
Generate your own electricity
Use less electricity
This is the best option to reduce your electricity bill. It's very easy to replace incandescent bulbs with LED bulbs, and that alone can make a significant difference. Opening windows for cross-ventilation at night and closing windows and shades during the day is a no-cost way to reduce air conditioning costs. Replacing old appliances with modern Energy Star appliances also helps. For example, if you have an old electric water heater, replacing it with a modern hybrid heat pump water heater can not only reduce your electricity bill but may even eliminate the need to run a dehumidifier in the basement. An induction stove provides the instant on/off of a gas stove and uses electricity efficiently. It is also safer than either gas or electric, and it's super-easy to clean.
Modern heat pump technology can also replace your furnace and air conditioning window units. Putting in a heat pump system (also called a "mini-split") will increase your electricity bill if you replace a much less efficient fossil fuel furnace, but it will lower or eliminate your oil/natural gas/propane bill. And those prices have also gone up. Adding insulation to your basement walls and attic and sealing your house tighter will reduce your overall heating and air conditioning (HVAC) costs. This can all be complicated, and it depends on your own HVAC situation and where you live. The easiest way to get started is to hire an energy auditor who can analyze your home and is familiar with the options for reducing energy usage in your local area. Contact your local utility to see whether it can recommend a local energy auditor, or check the Building Performance Institute website , or the Certified Energy Auditor website .
Your local utility should be able to point you to local rebates and energy-saving options. For New Hampshire, that source is NHsaves.com .
One piece of good news is that the recent passage of the Inflation Reduction Act has several provisions that may provide tax credits/rebates for reducing your home's energy usage. For example:
$ 8,000 for a heat pump (which might cover a third of the cost)
$ 1,750 for a heat pump water heater (which might cover the entire cost of some models)
$    840 for an induction stove (which might cover two-thirds of the cost)
Find an alternate supplier of electricity
In some areas, you can choose an alternative supplier of electricity. For example, in New Hampshire, you have a choice of suppliers that you can contract with. The local utility still delivers your electricity and provides a bill for your total usage (supply and delivery charges). Below are some current prices offered by alternative suppliers to Eversource customers (the prices change often).
The rates in NH are approved by the state Public Utilities Commission. So even though Eversource is currently charging about 22.6 cents/kWh (as of August 2022), that will change next February. The price could go up (particularly in winter and if Russia completely stops supplying natural gas to Europe), or it could go down. So you'll want to consider the fixed price offered, the length (term) of the contract, whether there is a cancellation fee, whether the contract auto-renews, and whether the price is a teaser rate for new customers only.
It should be easy to sign up for a lower-cost supplier now and then just change back to the utility if utility prices go down. However, Massachusetts, having studied what happened when it instituted an option for an alternate supplier, discovered that consumers would have been better off just to stay with the utility. That's because if you don't keep track of your supplier prices, your contract will automatically renew at an undefined new rate. "Consumers paid $176.8 million more for individual residential electric supply than they would have paid for basic service from their electric company."
Another option is that utilities often offer reduced rates for low-income consumers. Check with your utility to see if this is an option for you.
Generate your own electricity
By investing in solar panels on your property, you generate free electricity for the next 25 to 30 years. See our previous blog article, Solar Panels – Making Money While Lying in Your Hammock , on the basic finances of residential solar. The payback period is faster now because, with the new government regulations, there is a 30% tax credit to offset the cost of a solar system (and optional batteries) available for the next 10 years. In addition, the increase in the cost of electricity means that the payback is even faster. If you are interested, investigate your options soon; the wait time for installers is typically already into 2023.
If you have a large, mostly unshaded area on your roof or in your yard, a solar system is feasible for you. Otherwise, you may be able to take advantage of "community solar" where you arrange to share the electricity generated by a large solar array that's not on your property but is within the same utility region.
In addition, consider supporting efforts to have utilities transition to commercial-scale solar energy and battery storage that can produce electricity at 3 to 4 cents / kWh; the supply is reliable, and the cost does not fluctuate. That would lower everyone's bill and be more resilient.
Summary
You can lock in a permanent reduction on your electricity bill by reducing your usage, investing in solar energy, or at least you can reduce your near-term electricity costs by using an alternate supplier.
If you need assistance with your overall financial plan, please reach out to our team .
Jean Fullerton, CFP® is an advisor at Milestone Financial Planning, LLC, a fee-only financial planning firm in Bedford NH. Milestone works with clients on a long-term, ongoing basis. Our fees are based on the assets that we manage and may include an annual financial planning subscription fee. Clients receive financial planning, tax planning, retirement planning, and investment management services, and have unlimited access to our advisors. We receive no commissions or referral fees. We put our clients' interests first.  If you need assistance with your investments or financial planning, please reach out to one of our fee-only adviso r .